Run the Alps with ELM!
July 23, 2020

-

July 31, 2020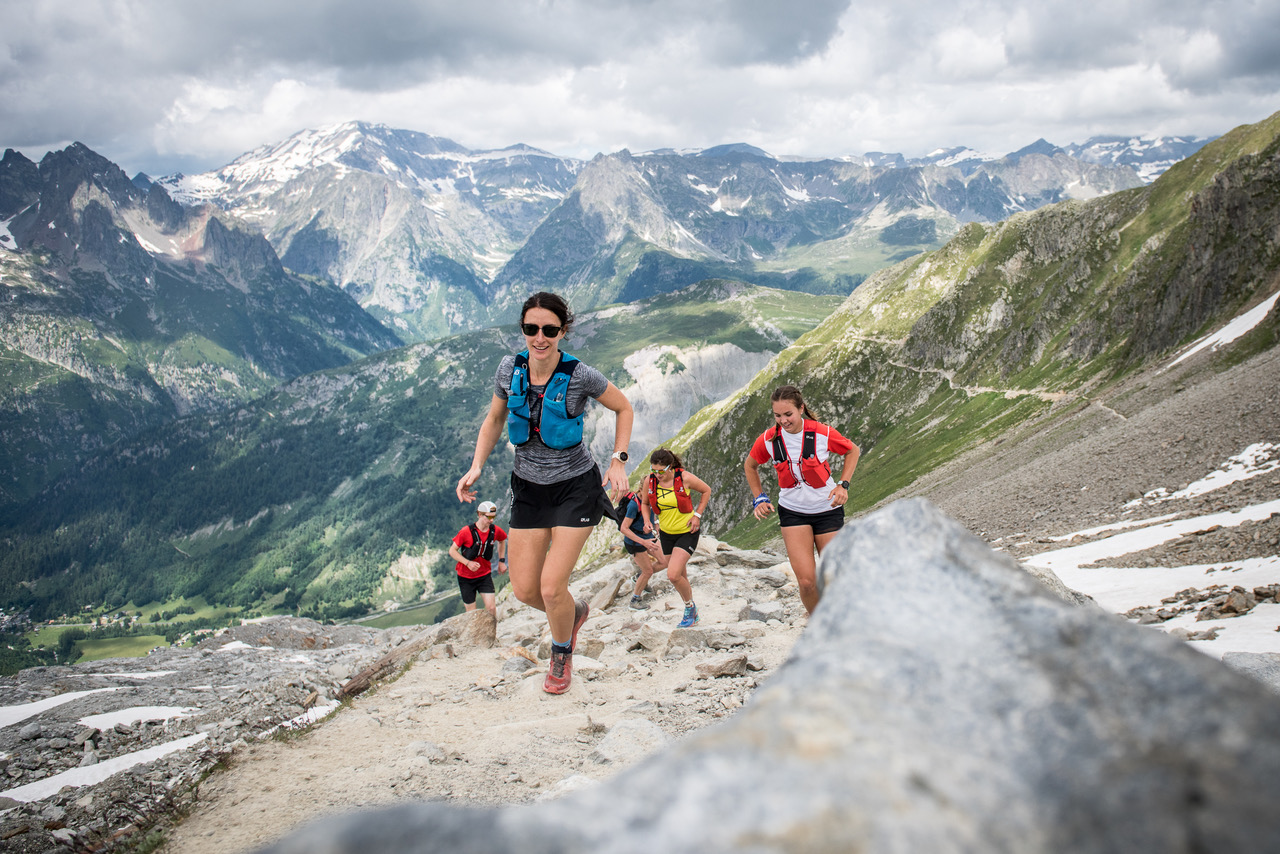 Coach Sarah Seads of Equilibrium Lifestyle Management (ELM) is teaming up with 'Run the Alps' to offer their first European Team ELM Travel Adventure in 2020. Runners will train with Seads for 5 months, beginning in February, then travel to Chamonix, France, where they will tackle the iconic Tour du Mont-Blanc trail at the end of July. The self-guided stage run, organized by Seads and 'Run the Alps' will circumnavigate Mont-Blanc, over 6 days, travelling 150kms from mountain hut to mountain hut, up and over the Alps and through 3 countries- Switzerland, Italy and France.
Runners will train with Seads for 5 months in preparation for the self guided staged adventure run in the Alps.
"Our 2020 Team will be more than ready to tackle this epic mountain running adventure in the Alps next summer. I have created a very specific, day by day training plan that will prepare each runner for the demands of running and trekking on back to back days on the Tour du Mont-Blanc. Our Team members can train with us from any where in the world, at the time and place that works for them, though the online training program. Working with Run the Alps we have created a unique, self-guided adventure running package for the Team, that covers everything from their arrival at the airport in Geneva, to accommodation and meals on and off the trail, gear transport from hut to hut and more. It is going to be an adventure to last a lifetime and I am so excited to support my Team, as their Coach, on this epic journey." Sarah Seads
Seads has been offering Travel Adventures as part of her business, ELM, in the Comox Valley and around the globe since their first adventure in 2010 to the Inca Trail and Machu Picchu. ELM is celebrating their 20th anniversary in 2020 and this Travel Adventure will certainly be a memorable way to celebrate that big birthday. This bucket-list, self-guided, stage running adventure, will take place in one of the most beautiful landscapes on the planet. For more information and to reserve a spot go to www.elmhealth.com as space is very limited.