---
We are thrilled to host the 3rd Annual Wellnessnews Choices for Healthy Living® Women's Expo in Nanaimo. The Expo will feature exhibitors, health talks, fashion shows, prizes and more.
FREE to attend:
The Women's Expo is FREE to attend. VIP tickets are available from our exhibitors and our newsletter distribution points. While tickets are not required to attend, for each of the first 1,000 tickets redeemed, $0.50 will be donated to the Zonta Club of Nanaimo to help empower women through service and advocacy
Door Prizes:

There are several high-value Grand Door Prizes to be won:
$500 Shopping Spree from HBC
Two-Night Stay in a King one-bedroom Suite & $100 Food Credit at Smoke N Water Restaurant from Pacific Shores Resort & Spa.
One Year, Black Card Membership, Work-Out Bag plus more from Planet Fitness
VI Symphony Tickets and VoxxLife Socks/Insoles from VoxxLife Great Socks for All
In addition, many exhibitors have door prize draws at their table.
100+ Exhibitors including:
Products for Wellbeing
Fashion
Nutrition
Makeup and Skincare
Self-Help
Holistic Healing
Healthcare Practitioners
Community Organizations
---
Exhibitors
---
Fashion Shows
11:30    PG Fashion Exclusives
You are in for a treat! This Vancouver Island (Nanaimo) based clothing brand will showcase its fabulous collection of casual clothing, swimwear, lingerie and formal dresses at 11:30 am. Be sure to take the time to experience the fun styles and fashions to enhance any age or body type.
PG Fashion Exclusives offers the latest styles to classic pieces with sizes from Small to XXL. You will always find something new to fall in love with, at prices you can afford. Stop by the PG Fashions booth before or after the Fashion Show for Show Exclusive pricing on all our clothing! A PG Fashion Exclusives $150 shopping spree will be won by one lucky attendee. Stop by to say hello and enter for your chance to Win! No purchase necessary.
1:30     Rack Fashions
Rack Fashions is a mobile women's clothing and accessory boutique. They look for signature pieces that are current, comfortable and affordable – with fashion-conscious women in mind. Because of the mobile business model, they are able to offer great value on their pieces. They offer items that have a good size range – especially for garments that will look fantastic on all shapes and sizes.
The fashion show will feature in season items with a peek at some cross-over pieces to take us into spring.
---
Demonstrations
12:30   Airbrush Spray Tanning Demo – House of Dandy
Join us for a demonstration of full body airbrush tanning.
No more worrying about premature age spots, wrinkles or melanoma caused by UV tanning beds. Airbrush tanning, by House of Dandy, uses only natural brands that are organic, vegan, gluten free, nut free and enriched with skin enhancing goodies like vitamins A, B, C, D, E and aloe extracts. White and green tea can also be found in our solutions and are known for their anti-aging properties.
Drop by the House of Dandy booth for a free face tan. Come without makeup or face creams for best results.
2:30   Airbrush Spray Tanning Demo – House of Dandy.
See12:30 Demo for information.
3:30   Boxing/Kickboxing Fitness Demonstration – 30 Minute Hit Nanaimo
Join us for a demonstration of high intensity, boxing/kickboxing exercises that target every part of your body. The entire workout only takes 30 Minutes.
---
Health Talks
10:30    Boundaries for Resilience and Better Health
Stephanie Peter, MA, RCC, SEP. Registered Clinical Counsellor
How do our personal and psychological boundaries protect our health? Join Stephanie for an engaging look at the secret language of your body (interoception), and how to harness it to navigate difficult life decisions. During this talk, the following will be covered:
How boundaries affect our health and relationships
What interoception is, and its connection to health
How to tune into your internal boundary awareness
Using interoception when you're faced with a tough decision
Stephanie is a Registered Clinical Counsellor who specializes in healing from trauma using a somatic (whole-body) approach. Over the past three years, Stephanie has developed unique online programs to ease the symptoms of anxiety and depression and to strengthen healthy boundaries. People leave her workshops with new ideas, energy, and hope.
Stephanie-Peter-Counselling.Thinkific.com
11:30    Why are our Closest Relationships the Most Difficult to Navigate?
Cornelia J. Krikke, Founder, Transformative Practices
During this presentation, participants will come to understand why our closest relationships are the most difficult to navigate. This understanding will come through learning and practicing creative imagination in conflict situations to improve and transform your relationships. Learn and practice specific skills to manage personal stress in a relationship, learn how to build bridges for mutual understanding and practice intuitive listening skills to reach greater depth.  The participants will utilize Eden Method energy techniques, and other skills to disrupt habitual ways of being in relationships and practice new ways to understand, communicate and listen.  Cornelia will call on sections of her recent book, Inspired. Come and learn how to be more playful in times of stress.
Cornelia J. Krikke, MBA, MA, author (Inspired Perspectives), coach, Eden Method Teacher, and dream worker.  Cornelia's multi-disciplinary approach integrates several psychology, body and wisdom practices.  Her work is informed by Jungian traditions, Eden Method training, and Yogic theory.  She has an MA in Transpersonal Psychology from Atlantic University.
11:30    Laugh Without Leaking
Leslie Hopkins, Business Owner, Certified Core Exercise Specialist, Confident Core Fitness
An interactive presentation that will reveal common misconceptions about incontinence. Pelvic Health issues will affect 1 in 3 women, but they don't have to. During this presentation, you will discover 5 ways to optimize your pelvic health naturally. These include breathing techniques, a movement-based exercise and lifestyle advice. Optimize your pelvic health now so you can prevent the need for pads, medication or surgery in the future.
Leslie Hopkins is a Certified Core Exercise Specialist with a unique perspective in the field of Women's Pelvic Health. She is the creator of online programs called Laugh Without Leaking and PelVictory, a speaker and facilitator of workshops including Better Bladder Health. Leslie is a member of the Women's Health Division of the Canadian Physiotherapy Association and Pelvic Floor Exercise Specialist, with designations in StottTM Pilates, PFilatesTM and the Hypopresive TechniqueTM. Leslie is passionate about providing women with the information they need to resolve issues such as incontinence & prolapse, naturally. Visit www.ConfidentCoreFitness.com
12:30    Talking to Your Physician About Medical Cannabis
Denise Ropp, Clinic Director @ Tree Medical (White Cedar & Grow Wise Health)
(Wholly owned & operated by DR Health Solutions Inc.)
Our medical system is amazing!  How do you use the system that is there to give you the best health outcomes for you? Get your Health Care Provider (HCP) on your team. In this session the audience will:
Learn about the Endocabinnoid system
Learn about various research methods and their pros and cons.
Learn the five steps to creating a working relationship with your HCP.
Learn what their responsibility is and how to act on it.
Denise Ropp, is the clinic director of Tree Medical a fully integrated health center in Courtenay.  They include White Cedar Medical and Grow Wise Health, specializing in the assessment, prescribing and education in medical cannabis.  Having worked in the Canadian Healthcare system for 35 years, Denise now retired, has seen the frustrations, limitations, and toll Canadians have paid for their health.  She has worked in acute care (ICU, liver transplant, high-risk OB-GYN, and managed clinics).  She has learned the ways to work with the system to improve your health outcomes.
12:30    Nourish Bowl Demo & Tasting!
Benny Martin, Senior Director & Independent Epicure Consultant
 Join Benny for a gluten and nut free Nourish Bowl Demo and Taste!  Discover some new kitchen hacks and leave inspired to create some delicious quick, healthy recipes at home!
1:30      The Wild Side of Women's Hormones
Lee Solstory, RN (retired), Creator of Proactive Healthstyle
The myths around women's hormones are thickly layered. Join Lee as she awakens the power of women's hormones. Learn practical information for balancing hormones and discuss the true mysteries of women's cycles.
Lee's involvement in health care spans many decades and has evolved through research in allopathic medicine, herbalism, aromatherapy, nutrition, TCM spiritual speaking, and emotional intelligence. Navigating her own health challenges with MS and other encounters have taught her to lean into her core belief in a mind-body-spirit holistic approach to women's health.
1:30     Anticancer Living: The Group of 7
Radka Prusha MSc., MASc., CHCP, Juice Plus Canada
The purpose of this presentation is to educate those currently dealing with a cancer diagnosis as well as those who have, so far, been fortunate enough to avoid cancer, how changing daily habits can bring enormous health benefits. It will demonstrate that increasing the odds of disease prevention is available to all of us if we begin to view our lifestyle choices as healthy choices. The anticancer new way of life is a low-cost option that has the potential to dramatically impact health without any harmful side effects. Yet, its benefits may be priceless. Anticancer Living is built on the belief that self-care is health care!
Radka Prusha MSc., MASc., CHCP, is an ex-cancer researcher (breast cancer and bone marrow transplant) and a Certified Holistic Cancer Practitioner. She holds Master Degrees in Nutrition and Applied Science.
2:30     Money, the Elephant in the Room!
Marlis Sawicki, CFP, BA, CERTIFIED FINANCIAL PLANNER™ Professional, Island Wealth Management
Money is the #1 cause of stress for Canadians – it doesn't need to be.  No matter what stage of life, experience, or money success you have achieved, we have one significant thing in common. Very few people feel at ease, and confident in their complete money lives.  Our reasons are unique, and some are very common.  Our complex financial services industry can confuse and mystify even the most diligent and educated among us. This session will include an interactive presentation covering a variety of financial topics intended to educate, cut through the clutter; in your mind, feelings, and the noise in our environment, and increase your sense of ease, confidence, and empowerment in your money life. There will be time for Q&A.  Take a risk and join this positive, information-filled session!
Marlis is a CERTIFIED FINANCIAL PLANNER® professional, accredited by Financial Planning Canada.  She was raised in Nanaimo and attended the Richard Ivy School of Business at the University of Western Ontario, where she graduated as a top finance student. She earned her Certified Financial Planner designation in 2004 and honed her financial planning and investment skills working for two large financial institutions.  In 2017 Marlis founded Island Wealth Management, to work directly for clients, providing independent and comprehensive financial advice, planning, and wealth management.  She derives great joy from adding real value to the lives of her clients.
2:30     3-D – Healing
Eike M. Jordan, CCH, Naturally Healthy Clinic & 3-D – Healing Academy
Learn how ancient and modern knowledge connect to heal the body on a physical, emotional and energetic level.  The audience will learn why 3-D-Healing is the "Key to Health & Happiness" and how to start physical, emotional and energy changes without spending money.
Eike is the owner and a therapist at the Naturally Healthy Clinic, Co-Founder of the 3-D-Healing Academy and Co-Author of the bestseller book "Wakeup the Happy Brain". She is on the Board of Directors of the Canadian Hypnotherapy Association (CHA) where she serves as the Ethics Officer.
3:30     Catalysts for Girl Empowerment
Diamond Isinger, Provincial Commissioner (BC), Girl Guides of Canada
By acting as a mentor, ally, and champion for girls in your community, women of all ages can gain new skills, connect with new friends, explore new interests, and positively impact the lives of girls. Girl Guides is the perfect place to do that. Hear more about advice to choose meaningful volunteer opportunities, how to share your top talents, and – if you're looking for a new challenge – how to connect with local Girl Guides on Vancouver Island to help every girl be Everything She Wants To Be and make your 2020 a year to make a difference. Learn the benefits of volunteerism for women, how women can become catalysts for girl empowerment, and what Girl Guides is all about.
Diamond Isinger is the provincial commissioner of the Girl Guides of Canada, leading a team of 18,000 girls and women across BC. Elected to this volunteer position for a three-year term, she strives to be a catalyst for girl empowerment – by amplifying the voices of BC girls and ensuring that Girl Guides is a safe and inclusive space where every girl can take the lead as part of GGC's girl-driven program. Outside of her volunteer leadership role, Diamond also works as the manager of public affairs at a Vancouver-based industry association, and studies in the master's in public policy program at SFU.
3:30    Music as Medicine – Traditions of Chinese Culture
Sherry Lin, Yanxia Zhang and Anna Qin, Volunteers, Falun Dafa
This presentation with showcase the healing effect of music as believed in Chinese medicine. Discover how notes are connected to promoting health in certain organs. Guests will learn about traditional Chinese instruments and be introduced to the music being played at the Shen Yun performance. This video describes more. https://www.youtube.com/watch?v=RHw9DGM_WYw&t=696s
Sherry Lin, Yanxia Zhang and Anna Qin are Falun Dafa volunteers who are working on various projects to help restore and revive traditional Chinese culture, including awareness building, education, and hosting/supporting cultural events. One of our biggest projects is helping to promote the Shen Yun performance in Vancouver.
---
Giving Back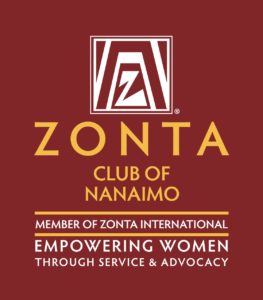 The Women's Expo is free to attend. No ticket is required. Over the next few weeks, we will distribute 10,000 VIP tickets. If you do receive a VIP Ticket, available from our exhibitors and Wellnessnews distribution points, please bring it with you to the Expo. For each of the first 1,000 tickets redeemed, we will donate $0.50 to the Zonta Club of Nanaimo.  The Zonta Club of Nanaimo, a part of Zonta International, is a leading global organization of professionals empowering women worldwide and right here in our community through service and advocacy.
---
Thank you to our Sponsors and Community Partners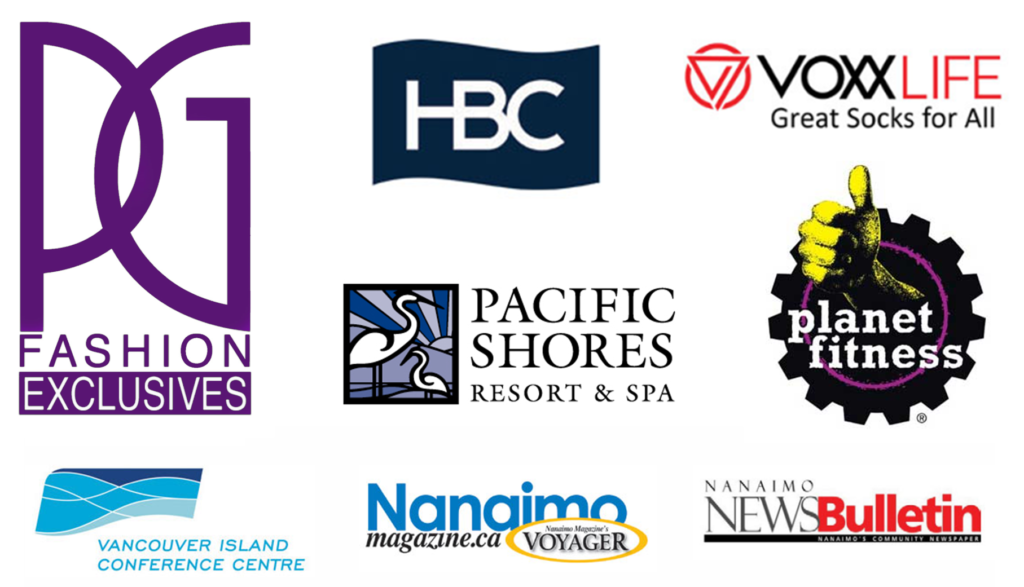 ---
Attendee Testimonials from the 2019 Women's Expo
"Awesome – positive – fun. Will attend again next year and bring all my women friends."
"Been to many shows – this one was excellent; one of the best. "
"Everything was perfect, thank you very much!"
"Great diverse exhibitors and speakers. There was something for everyone."
"Great Show. Loved the energy. We will be back."
"Thank you for this fantastic event. I appreciate the opportunity to attend. Nice to have the coat check and concession available. I spent the whole day at the Expo."
"The Free admission was a great and so was the venue. Love the conference centre."