2020 Wellnessnews Choices for Healthy Living®
Women's Expo – February 8, 2020
Vancouver Island Conference Centre, Nanaimo, BC
General registration opens on October 1/19.
Contact Teresa Ostman for sponsorship opportunities.
The 2019 Expo was a huge success. The response from exhibitors and attendees was extremely positive. Thank you to everyone who attended. A BIG thank you to our sponsors, exhibitors and speakers. We look forward to another great Expo in 2020.
2019 Exhibitors
Diva Oasis
The Diva Oasis offers specialty services. Exhibitors will offer mimi pampering sessions including makeup application, hair styling, manicures, reflexology, chair massage and more. Services will be offered for a small fee or by donation to Samaritan House "Room for Hope" Campaing. A photographer will be available to take photos. The Used.ca Chill and Charge Lounge is also located in the Diva Oasis. The Diva Oasis has its own Door Prize valued at $500 donated by HBC. Be sure to get your pink Door Prize Ballot into the draw box located in the Oasis.
Door Prizes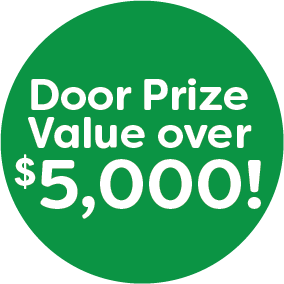 Attendees are eligible to win Door Prizes. One lucky winner will receive a Door Prize valued at over $5,000 including a $500 shopping spree from HBC, socks and insoles from VoxxLife Great Socks for All and much more.
| | |
| --- | --- |
| Promo name | Door prize |
| 4 Pillars Nanaimo Debt Relief | "Perfume" |
| Aircoal | Aircoal Starter Pack |
| Bastion Physiotherapy | Walking Poles |
| Bayshore Home Health | Foot Care Gift Basket |
| Be In Harmony Design | Multi-Stone Bracelet |
| Berwick on the Lake Retirement Community | Dinner for 4 in the Private Dining Room at Berwick on the Lake |
| Bettina Plendl – Financial Strategies | 1 Hour Financial Consultation |
| Blissful Days Spa & Esthetics | Gift basket of Blissful products |
| Bodacious Living By Lisa | Gift Certificate for Services |
| Changes by Jenna | Orgone Device – Cell Phone Charm |
| Creating Being Well – Caregiver Coaching | Gift Certificate for a Personal 1 hour Caregiver Coaching Sesssion |
| CTFO – Pure Hemp CBD Oil Products | 1oz jar of our Hemp CBD Ultimate Deep Healing Pain Creme with Emu Oil. |
| Cyndi Knill Jewellery Design | Custom Made Bracelet |
| Dyan Made | Cork Cosmetic Bag |
| Elegance Sculpting | Gift Certificate for Services |
| Enerex | Enerex Pack and Blender |
| Energy All Around Healing | 3 Reconnective Healing Sessions |
| Feisty Ferdy Organics | Basket of Product |
| Holistic Lifestyle Creators | Basket of Usana Products |
| HBC | Gift Certificate |
| Ideally Blissful | Certificate for Sevice |
| InnerCare Therapeutic Counselling | 4 Counselling Sessions and set of InnerCare Empowerment Cards |
| Lifestyle Harmony | Gift Certificate for Services |
| Lovewinx | Gift Certificate for Lovewinx product |
| Malaspina Wealth Management Group – TD Wealth | Posh Nails Certificate |
| Monat | Smoothing Shampoo and Sample Pack |
| Nanaimo Community Hospice | Work of Art |
| Nanaimo Fit Body Boot Camp | 3 Month Unlimited Membership |
| Nanaimo Lifeline Check-In Service | Lifeline Blanket |
| Nanaimo Oil Sanctuary | 8 weeks of "Yoga with Essential Oils" and a bottle of Young Living Essential Oil |
| Norwex | Enviro Cloth and Window Cloth |
| Pampered Chef | Pampered Chef Brownie Pan |
| Pedego Electric Bikes Qualicum Beach | Nutcase Bicycle Helmet |
| Rack Fashions | Rack Fashion Shawl |
| reDEFINE Health and Wellness | 3 Personal Training session for Women |
| Rodan + Fields | Active Hydration Bright Eye Complex |
| Seeds of Health Acupuncture | 1.5 Hour Consultation |
| Sexpositive Shop | Basket of Product |
| Synergy Medical Aesthetics | Gift Certificate towards Services |
| Terry Diane Andersen | Gift Certificate |
| TheAwareness.website | Theraputic Harp |
| Vancouver Island Symphony | Symphony Tickets |
| Vibrational Healing | Emotion Code Session |
| Vintage Raw | Sari Silk Makeup Bag |
| Voxx Life | VoxxLife Socks & Insoles |
| Wellness From Within/Puratae Brand Partner | Superfood Trial Pack and Shaker |
| WildPlay Nanaimo | "Do It All" Certificate |
Health Talks
The Expo will feature Health Talks in three presentation rooms.
10:30 – 12:30
2019 is Your Ideal Year
Nathalie Ristord, Certified Therapeutic Hypnotist & Rapid Transformational Expert
Experience Mind Reshaping during this 2 hour free workshop with Rapid Transformational Expert & Hypnotist Nathalie Ristord. Learn how to delete outdated beliefs and program your mind to gear you towards health and success. Complimentary Mind-Reshaping live experience and recording for on-going programming.
10:30 – 11:30
Wellness for "Wonky" Women
Permalia Parham, Vibrational Healing
How to Achieve Balance When Nothing Else Seems to Work, You will learn tips & tricks on how to find and create balance and bring joy into your life every day.
Perihelia Parham is a teacher and practitioner of energy healing. Permelia has studied and used the Vibrational Healing Colourtouch Therapy healing modality for 20 years. She is also a certified Emotion Code practitioner, offering sessions to release trapped emotions for better health. Through her company, Vibrational Healing, she provides individual consultations, workshops and teaches strategies on how to increase energy, expand self-awareness and be empowered to make positive life changes.
10:30 – 11:30
Feeling Your Best Through Menopause
Dr. Daniela Jesin ND Vita Care Natural Health
Menopause can come with its obstacles, and having the right support in place is essential to feeling your best. In this seminar you will learn ways to support your hormonal health, bone health, energy, sleep and mood. We will be breaking down some of the reasons you may be struggling, the issues associated, and some solutions that you can implement immediately into your daily life. Understanding and loving your changing body can help you feel healthy, vibrant, and thrive through menopause.
From an early age, Daniela has been passionate about health, active living and adventure. She thrives on new experiences, meaningful connections, and immersing myself in nature. In her personal time you may see her hiking, skiing, scuba diving or exploring the beautiful trails of Vancouver Island. To her, wellness is not only the absence of disease, but it is also the ability engage in what we love, fuel our passions, and live our lives to the fullest. She completed my Naturopathic Medical training at the Canadian College of Naturopathic Medicine in Toronto. She currently has a family centered practice with a clinical interest in stress and energy production, hormonal health, chronic pain and conditions such as autoimmune and metabolic disease.
11:30 – 12:30
Best Laid Plans: How limiting thoughts sabotage our success and what to do about it!
Florie Varga, Inspired Woman
Do you often feel like you are trending in a subtle undercurrent of niggling thoughts, which before you know it turns into a heavy current sweeping you and your best laid plans down the river, keeping you from fully achieving your goals for success. You hold a vision, define a goal, develop a strategy. Then for some reason when it comes to executing them something falls short. Self doubt and fear override your ability to act, or maybe, deep seated confusion sets in and you can't seem to execute the game plan as designed. And you ask – Why does this keep happening?
In this interactive presentation, you will learn how your thoughts -unconscious limiting beliefs – sabotage your experiences. You will leave the presentation with a clear framework to catch your limiting beliefs and what steps to take to turn that belief on its head. Become a leader in your circumstance and create the success you envision.
Florie Varga, owner of the Inspired Woman a boutique coaching and consulting firm, works with women who are starting a business, accelerating an existing service-based business or creating a new career. Florie supports each client to courageously jump over doubt and limiting hurdles, as well as to develop tactical business strategies, to quickly define and take hold of her personal leadership with courage, clarity and commitment, enabling her true integration of personal, professional and business success.
11:30 – 12:30
Aging Well!
Cheryl Prince, LPN, R.H.N., CH
We all want to stay young forever. Reality is only some of us will be lucky enough to make it to the wonderful age of 100! But do we want to? Most of us associate aging with increased poor health, making those later years not enjoyable at all! I hope to change your minds in a holistic approach! As a Registered Holistic Nutritionist, retired nurse and someone who's now in the dynamics of middle age, I've studied nonstop on ways to slow down the effects of aging.  Understanding the risks of developing diseases of the Brain and nervous system such as depression/anxiety , Alzheimer's, Parkinson's and MS  can help you take the right approach to decrease your risks and enjoy life the way we were meant to! Approaches I will discuss include healthy eating for the Brains, (yes both brains), tips to reduce stress and why exercise and self care are vital for achieving and maintaining a healthy temple/body.
Cheryl Princeis currently a member of the faculty at the Canadian School of Natural Nutrition, teaching Perspectives in Aging and Optimum Nutrition for the Mind as well as runs her own private health consulting business in Lantzville. Leaving the Nursing field in 2012, she felt that she could do better in preventative health and graduated with honors from the school where she currently teaches here in Nanaimo.  Having further knowledge on Holistic treatments and the roles epigenetics plays in our health, this past summer she finished her training as a Hypnotherapist, working with those who have diagnosis of PTSD, anxiety and depression.
12:30 – 1:30
Nourish Bowl Demo & Tasting!
Benny Martin, Senior Director, Epicure
Join Benny Martin for a Nourish Bowl Cooking Class and Tasting! Discover some new kitchen hacks and leave inspired to create some delicious quick, healthy recipes at home!
12:30 – 1:30
Your Kidneys – Why Should You Care?
Ron Walker, Past President, BC & Yukon Branch, The Kidney Foundation of Canada
This presentation will deal with your kidneys and their impact upon your health. It will highlight the effect of kidney disease upon your life. One in ten Canadians is living with kidney disease. Most of them don't know it because there are no symptoms until about 80% of the kidney's function has been lost.
12:30 – 1:30
Stress and Resilience; Tools to Navigate and Thrive Today
Cornelia Krikke, MA, Transformative Practices Studio
Learn specific techniques and strategies to both thrive and strengthen as you engage stressors. We discuss and practice: balancing momentary stress, mitigating anxiety formation, and establishing a mindset to successfully navigate internal and external stressors. Cornelia Krikke has a MA in transpersonal studies and is an Eden Energy Medicine practitioner, multi-modality life coach, and founder of Transformative Practices Studio. She also offers Eden Energy Medicine Foundation Training.
1:30 – 2:30
Caregiving and Intimacy
Pam Edgar, Sexpositive Shop
Discussion of sex and intimacy in relationships. Finding pleasure beyond or in spite of pain, intimacy beyond or in spite of illness and/or injury … is possible. Discover how to transition from sensual partner to caregiver and back.
Pam has 14 years of experience as a facilitator in the field of Chronic Pain and Chronic Conditions, as well as being trained in Peer Support and Level 1 Counselling. Her path has had a few ups and downs (pun fully intended!). She has survived severe injuries and trauma at 14 yrs of age, and received the diagnosis of Multiple Sclerosis in her mid-twenties. Pam states "I love being a part of SexPositive's resource offerings – it's a great opportunity to explore possibilities! As I approach my "golden years", life is looking pretty good!"
1:30 – 2:30
Choosing The Right Supplement For You
Rebecca Llewellyn, Certified Holistic Nutritionist (CNP), Chartered Herbalist (CH), Enerex Botanicals Ltd.
In this seminar you will learn some tips on sourcing reputable supplements and looking at the information and evidence that's available. Feel more confident when you read product labels and selecting a formulation that will support your well-being.
Rebecca is a Certified Holistic Nutritionist (CNP), a Chartered Herbalist (CH) and a total science nerd, having earned a Bachelor of Science in Biochemistry. Her past experience includes working at a compounding pharmacy, at an integrated wellness clinic as a nutritionist, and teaching the Sciences at the holistic nutrition college. When not working as the Vancouver Island account manager for Enerex, Rebecca can be found creating some new herbal concoction, playing music or walking her dog on some of the beautiful trails around her home on Vancouver Island.
1:30 – 2:30
Bladder Leakage- What do I need to know? 
Linda Borza, RN, BScN, Specialized in Wound, Ostomy & Continence
Medication & Options for Bladder Leakage
David Duncan, (Pharm), RPEBC, Pharmacist, Pharmasave Westhill Centre
The Linda and David'spresentations are sponsored by Pharmasave Westhill Centre and Coloplast Canada. Information handouts will be available.
2:30 – 3:30
Introduction To Earth Dance Qigong
Arrow Gonsalves, Heart Drum Beat – Brain & Body Training Academy
Do you want to become centered and connected in just five minutes? For centuries, high performers have been using the ancient art of Qigong to cut through overwhelm and elevate their game. It is fun and a super quick way to release stress, connect to your core and get more focused & efficient. Suitable for all levels, "Introduction to Earth Dance Qigong" is a fun and engaging sequence to quickly re-calibrate your mind and awaken your core power.
Arrow Gonsalves is an International Bestselling Author, TEDX Presenter, Motivational Speaker and Master Trainer, Master Healer of the Tao Healing Arts. Known as "The Visionaries Guide"; Arrow helps busy people cut through overwhelm to 10x their effectiveness and have more time and energy for the people and activities they love.
2:30 – 3:30
Finding OURSELVES Again in the Busy Lives We Lead as Women
Dr. Margie Gayle and Shawna Hett, Connected Living Personal Growth Seminars
Have you ever asked yourself, "Who am I? In the obligations of a busy life. Do you feel like the true essence of yourself is disappearing? Perhaps you're a mother, a partner, a sister, a daughter, a friend. Do YOU get lost in those roles and the many obligations of work and family life? What happened to YOU? And How do YOU find yourself again?  In this mini workshop presentation, Margie and Shawna will present on how to find YOURSELF again. You can become a more connected parent and partner and still remain connected inside to your true sense of yourself. Discover your Core Self and live authentically in your own volition and passion. Connect with yourself in a more authentic way. This mini workshop will be part discussion, demo and exercises so that you can begin to feel who YOU truly are!
Margie and Shawna are therapists in private practice, trained in Integrative Body Psychotherapy and facilitators for Connected Living Seminars. They work with a variety of people of all ages and backgrounds to enhance health and wellbeing, relationships and quality of life. They believe the foundational aspects, that our quality of life centres around connection – connection to ourselves, connection to others, connection to our core spirt of aliveness and passion and how that connection helps us relate in the world.
2:30 – 3:30
Being Cyclical in a Linear Culture
Madison Agrey, Canadian School of Natural Nutrition
This talk will explore the rhythmic nature of a woman's physiology in relationship to her menstrual cycle. We will examine and demystify some of the most prominent messages of women and health in our culture. You will leave with a greater understanding of your cycle, how your body finds balance and how to support your health with lifestyle medicine and food nourishment.
Madison has a background in Holistic Nutrition and is currently pursuing education as a Fertility Awareness and Reproductive & Sexual Health Educator. She is interested in changing the cultural narrative around women and their bodies. Her work helps women to understand their bodies better, reclaim their connection to themselves and create a community that honors and supports women. She holds workshops, retreats, women's circles and has a private practice at The Centre for Compassion Inspired Health.
3:30 – 4:30
Acupressure for Pain and Wellbeing
Lone (pronounced Lo-na) Odgers BSc RAc Dip TCM, Seeds of Health Acupuncture
Acupressure is the application of pressure to acupuncture points using fingers. It is a safe and easy way to reduce and bring relief from pain due to tension, periods, and labour. It can also be helpful in calming the mind and body so that you feel more relaxed and sleep better. In this hands-on presentation, participants will learn and practice locating points and doing acupressure on each other. Participants will learn points that help to reduce and relieve pain, and promote relaxation. They will receive a handout to take home.
Practising since 2008, Lone has an independent family practice, treating women, men and children of all ages. She believes in and practice integrated healthcare, and cooperate with and refer to medical doctors, midwives, doulas, chiropractors, osteopaths, rolfers, massage therapists, naturopaths, physiotherapists, occupational therapists and counsellors. She graduated from the Canadian College of Acupuncture and Oriental Medicine in Victoria and has a BSc in Psychology.
3:30 – 4:30
Caring for Your Parents? How to Keep Your Sanity
Saskia Jennings, Certified Caregiving Consultant & Educator and Caregiver Coach, Creating Being Well
Attending to the important needs of your 'caree' can be both rewarding AND exhausting.
As a caregiver, you sacrifice your own well-being for that of your loved ones. Plus, it's difficult to find the moments to reflect on what YOU need and want. So how do you keep your sanity? Join me for an interactive one-hour workshop where you discover the purpose of your caregiving journey and walk away with an awesome tool that you can use every day to have a sound mind and good reasoning.
Saskia Jennings is a Certified Caregiving Consultant & Educator and Caregiver Coach. Creating Being Well specializes in emotionally supporting, coaching and empowering family caregivers who are dealing with career and family demands while caring for their parent(s) or an elderly relative. They only have one focus: improving and enhancing the quality of YOUR life and your health so you can support your caree the best way you can.
3:30 – 4:30
Meditation for Daily Living and Challenging Times
Tammy Phye
Introduction to meditation. Participants will learn ways to calm the mind and body. Practical applications and experience some of the many benefits of meditation. Answer the question, what if my mind won't calm down? Can anyone meditate? Learn about different styles of meditation and mindfulness and how they can help fuel your life and give you more energy. Did you know meditation can help reverse the aging process? Whether you are curious about meditation or a long time meditator come and join this informative session and experience meditation for yourself.
Tammy is a professional coach, healer, registered aromatherapist, and yogi. Tammy first started meditation during  burn-out from work over 20 years ago and it has been an important part of her life since. She appreciates the calm and grounded experience it can provide.Tammy is passionate in teaching others about meditation.
Giving Back

The Women's Expo is free to attend and no ticket is required. Over the next few weeks, we will distribute 10,000 VIP tickets. If you do receive a VIP Ticket, available from our exhibitors and Wellnessnews distribution points, please bring it with you to the Expo. For each of the first 1,000 tickets redeemed, we will donate $0.50 to the Samaritan House "More Room for Hope" Campaign. Samaritan House provides four services to women in crisis: emergency shelter, supportive housing, transitional housing, and rent subsidies. The "More Room for Hope" Campaign is to expand Nanaimo's shelter for women.
Sponsors
Thank you to our sponsors and community partners:
Testimonials from the 2018 Women's Expo
The response from our 2018 Women's Expo exhibitors and attendees was overwhelming positive. Here is a small sampling of the feedback we received:
"Beyond having my expectation met. Great Job. Thank you."
"Been to many shows – this one was excellent. Participants had great feedback. They loved venue. Nothing but positive comments. "
"Having free admission was a great ideal. It brought a lot more people through the door."
"It was a great overall experience and show. We look forward to next year."
"Organization excellent, venue excellent. Great wide aisles and space between booths."
"Fabulous event. Great traffic. The BEST trade show event yet!"
"Amazing Expo. I am very happy with the thoughtfulness of this event. Excellent value for my business."
"Good positive feedback from attendees. People were prepared and engaged."
"Excellent! Extremely well organized. Great communication."
"Everything was perfect. Traffic of customers and contacts exceeded our expectations."