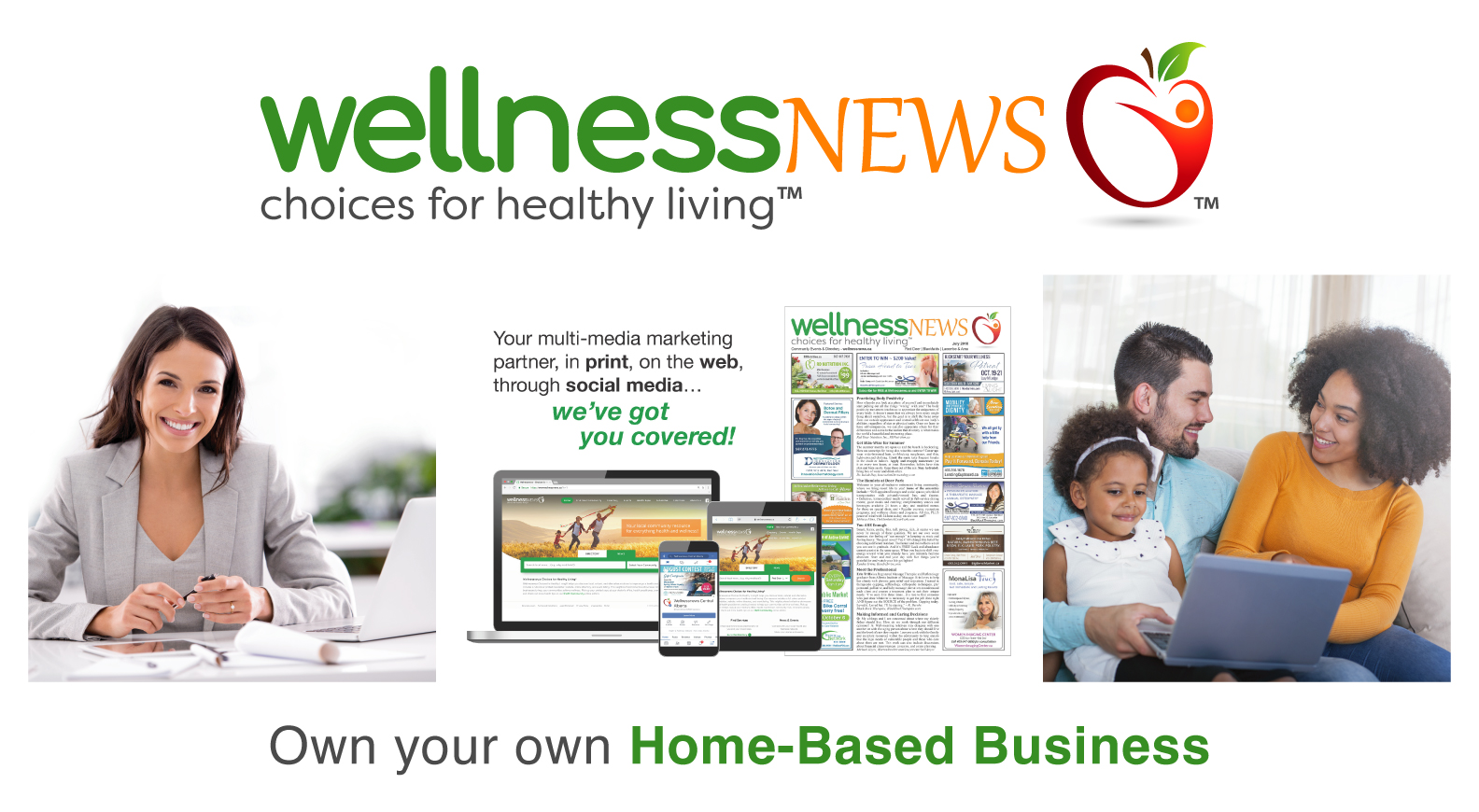 Do you want to be in business for yourself, but not by yourself?
When you start a Wellnessnews Choices for Healthy Living® franchise business, you are not just starting your own business, rather than joining a family of like-minded community leaders who are just like you – passionate, hard-working, creative, and champions of culture. A network of business owners who are making a positive impact within their local communities!
With a powerful franchise business model in an enormous niche Health and Wellness industry and with our support and resources, Wellnessnews Choices for Healthy Living® offers an outstanding opportunity for you to build that perfect business that will help maximize your potential!
The Wellnessnews Choices for Healthy Living® brand is growing across Canada and YOU can bring Wellnessnews to your own community!
Enjoy lifestyle flexibility that conventional employment cannot offer!
A community-based, health-focused multi-media marketing agency.
Our approach is simple. We help health-related local brands foster meaningful connections and provide them with multi-media marketing platforms that include: print & online directory, social media advertising, branding & visual identity, design, copywriting, and community management.
Wellnessnews Choices for Healthy Living® is currently found in 11 communities in Manitoba, 6 in Saskatchewan, 2 in Alberta, and 8 in BC.
Area developers, master franchises, multi and single-unit territories are now available for entrepreneurs who are looking for a home-based business that provides them with independence and flexibility to suit their lifestyle.
Benefits include in-house creative design, an editorial team, a great reputation, initial training and ongoing support, very low overhead, and long-term residual revenues!
Call today to find out if you qualify to own YOUR own exclusive publishing territory. Don't miss out on this amazing opportunity to make a difference in your own life and in the lives of others.
"The smallest good act today is the capture of a strategic point from which, a few months later,
you may be able to go on to victories you never dreamed of." – C.S. Lewis
Simply complete this form below and we will contact you within 24 hours to provide you with more information on how we can help you become the next community publisher of Wellnessnews Choices for Healthy Living® within your own Community!
---